This Patriot Experience pathway challenges Mason students to be innovative and active community members and to engage with the world. During my time as a Leadership Consultant, I have had many moments where I have engaged directly with the Mason community. The experiences I have had this year have impacted the way I view community engagement.
In the fall, I was able to present at the Leadership Mason Conference during a breakout session. My topic was ethical leadership, something that I feel very passionately about and have studied extensively. I was excited to present at the session, and had such a blast. I brought my academic understanding of ethical leadership and used personal experiences to then address broader societal issues. At the conference, we focused on "Leadership YOUnited," and the idea that we were working to enhance each participant's leadership potential. This directly relates to this pathway because I was actively engaging with Mason community members to create an innovative and ethical approach to the world.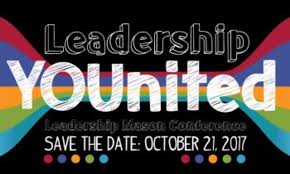 Another experience as an LC which showcases this pathway is the partnership we have with Hampton Middle School. As a future teacher, I loved every opportunity to work with the young adult students and share leadership ideas. The LCs and Mason volunteers executed a number of workshops for the students, as well as the 6th Annual Incredible Leadership Conference. It was so much fun working with those kids, and I could really feel our community engagement making an impact on their lives. It was not only an educational experience for the middle schoolers, but for all of us from Mason who had the chance to connect with their ideas too. The conference was an amazing day of cultivating a deeper appreciation for leadership and also facilitating conversations around societal issues.
This pathway allows me to identify my personal core values and understand how they interact with those around me. Taking my deeper knowledge of values with me into the post-graduation world will be important. I want to use this pathway as a reminder that my work within the Mason community is only the beginning of the impact I can and will make in this world.